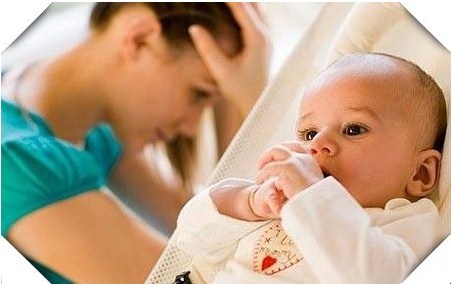 Postpartum depression (PPD), also called postnatal depression or the baby blues, is a type of clinical depression mostly occurs within the first 4 weeks after childbirth. It is easily happens especially that the first time new mothers. Symptoms of postpartum depression may include sadness, low energy, anxiety, irritable, crying, trouble sleeping and etc.  and irritability.
Up to 80% of women in the first 3-10 days have the mood swings, the mood swings usually be spontaneous remission after 1-2 days. There is a big difference between the Postpartum depression and postpartum mood swings. Of course, the postpartum mood is one of the symptoms of postpartum depression. The postpartum depression needs a professional psychological intervention, but the postpartum mood not. If the postpartum depression (PPD) is diagnosed, besides the professional psychological intervention, take the medication if necessary, the most important is the care from the family member. As a family member, below suggestion would be very helpful to help your wife, your daughter, or your sister. 

1. Be patient
2. Encourage her to express their own mood and thoughts, listen carefully and truly.
3. Don't hesitated to use your words and take the actions to told her that we love her, understand and support her. Give her a tight hug, as much as possible to help her finish housework and help her to do the child care whenever she needs help.
4. Trust and try your best to understand her feelings, don't think it is fuss, and don't think she can handle and deal with this by her own.
5. Don't make a negative conclusion hastily, because of her uncontrolled emotional and psychological difficulties. The postpartum depression can be treated after the effort from the whole family. 
6. If she want to stay quite and don't like to meet other people in a short-term time, then help her to refuse the visitors euphemistically. 
7. If she is not willing, then, as a husband, understand her and ban the sexual life temporarily. 
8. Her figure might still be out of shape after childbirth, don't say any meaning words about her figure. Tell her, she is a beautiful mother and you love her. 
9. Sincere and gentle remind her timely medical treatment. If she doesn't want to go, then the husband or family member could look for professional help.
10. If she is willing, take her out for a short trip, might be a beautiful garden, a beautiful building, or a memorized place which is meaningful to her.